As part of a larger endeavor to enhance security, we've launched a few changes. Read along to know where you will see changes and how they can impact your store.
USERS
Verification required for first time sign-ins
Once you input your username and password, a verification code will be sent to the address for you to confirm your identity. With any issues in accessing your username's email inbox, email support@remarkety.com.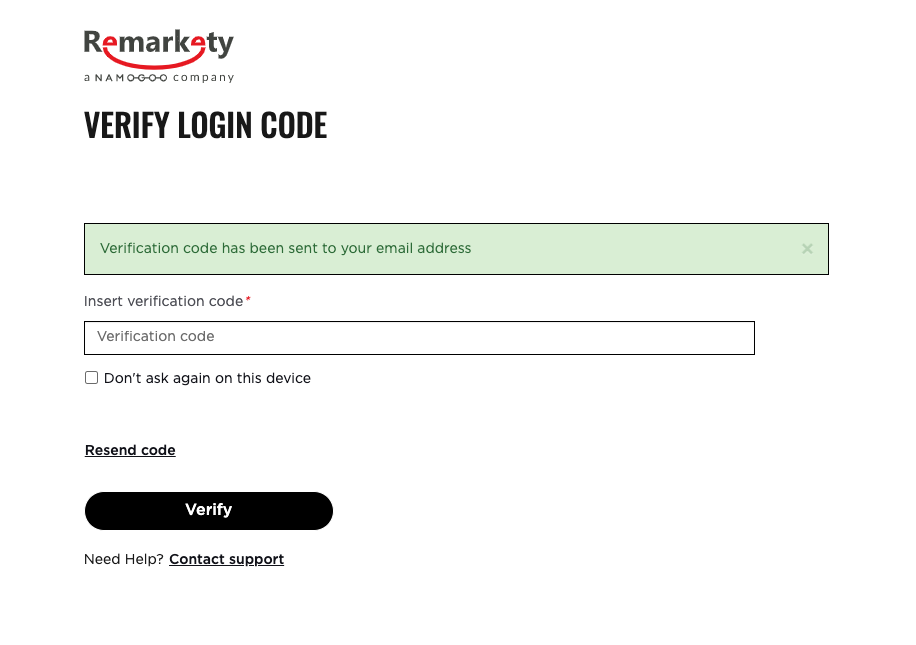 SENDING ADDRESSES
Verification required for new "from" email addresses
When you want to change what email address a campaign sends from, you will need to verify that it is an address which you have access to.
On the new "Verified Senders" screen, you will see all email addresses that you are able to send from, and you can edit, delete, or add any new address as needed.
To access the new screen, go to the "Verified Senders" option in the Settings menu and you will be brought to this screen. Notice the highlighted buttons for making changes to your From address:

If you want to add or change a new address, you will be prompted to confirm that you have access to its inbox, also by way of a verification code: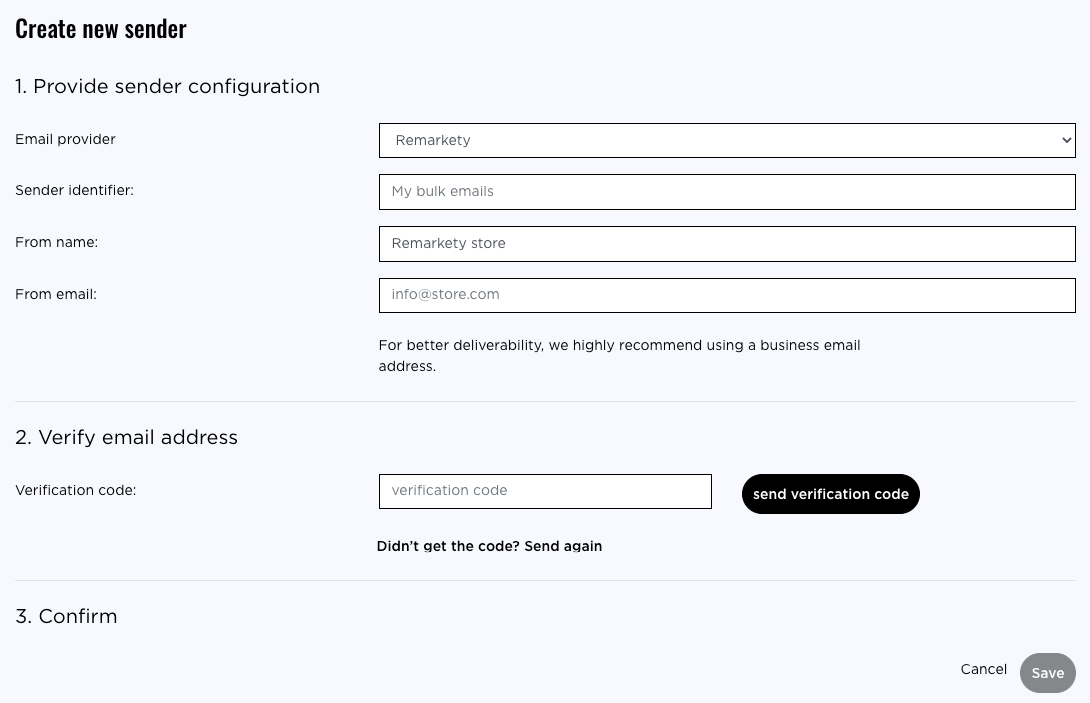 We'll keep future security changes updated here.
As always, with questions, please reach out to support@remarkety.com.