If you like to remove contacts from your mailing list without deleting, we recommend suppressing contacts you wish to remove from your email list.
Suppressing a contact
First, you will click the Contacts menu item on the left side of your Remarkety dashboard and select Suppressions.
From there, you will have two options for suppressing users based on the size of your list. 
Suppress a single email: Click on the "Add 1 email" button. Once you did, you will plug in the email address you wish to suppress.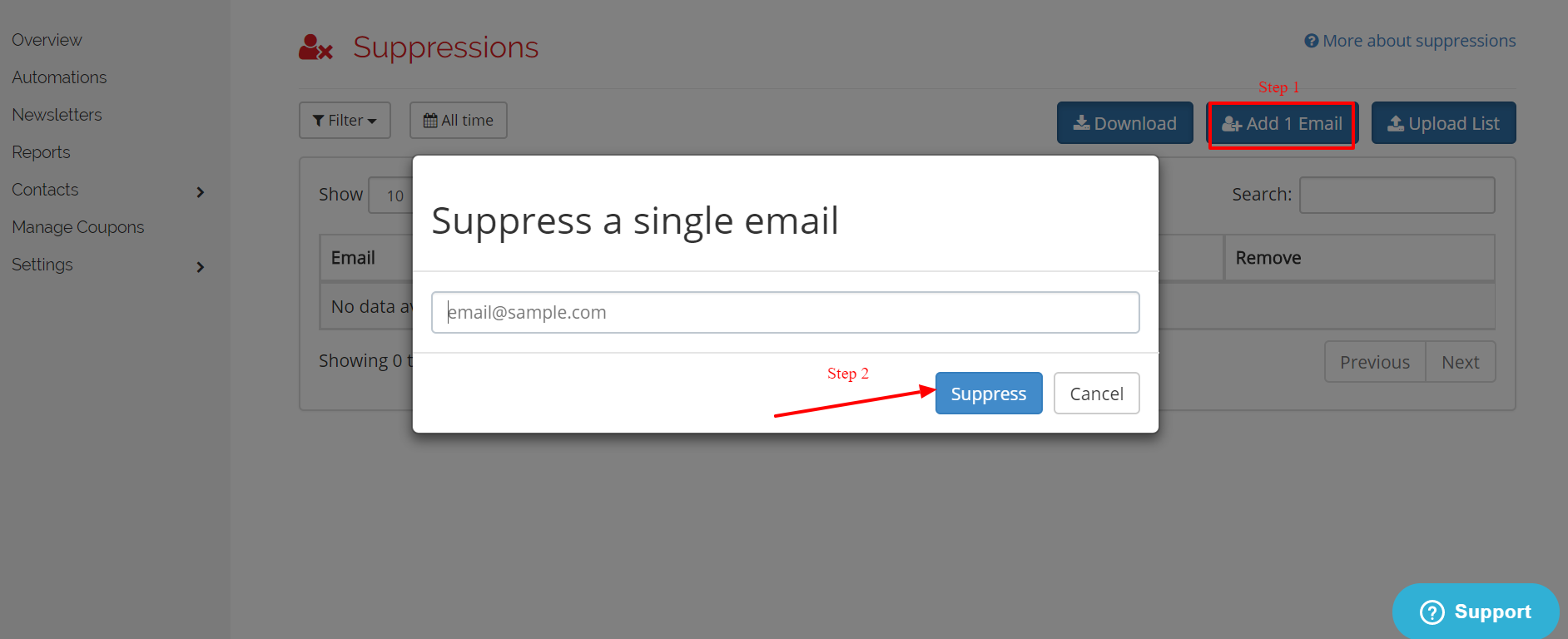 Bulk contact list: Upload a CSV file with a list of contacts to be suppressed. The csv file should contain email addresses, ONLY.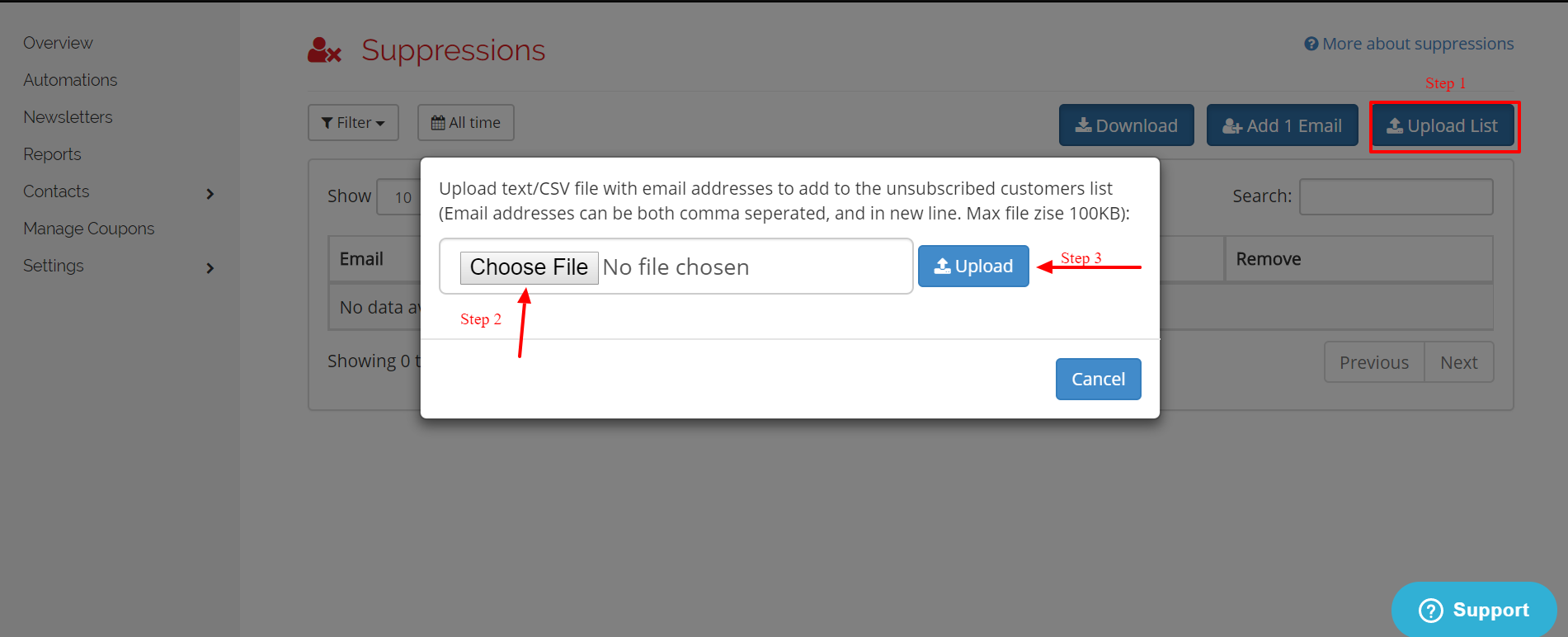 Note: Suppressed contacts will NOT be included in your pricing plan.
Suppressing a contact via the managed contacts page 
Batch update: Select a filter for the contacts you wish to delete, and click the Update filters button. Then, your contact list will be segmented according to the filter you selected. To suppress the filtered list, click on the Actions drop-down box and select "Suppress".

 Thank you!
Omer Amir