In order to be sure edits to your campaign e-mail save, you will need to be sure to click "Save & Close" or "Save & Stay" at the top right of the Edit email template.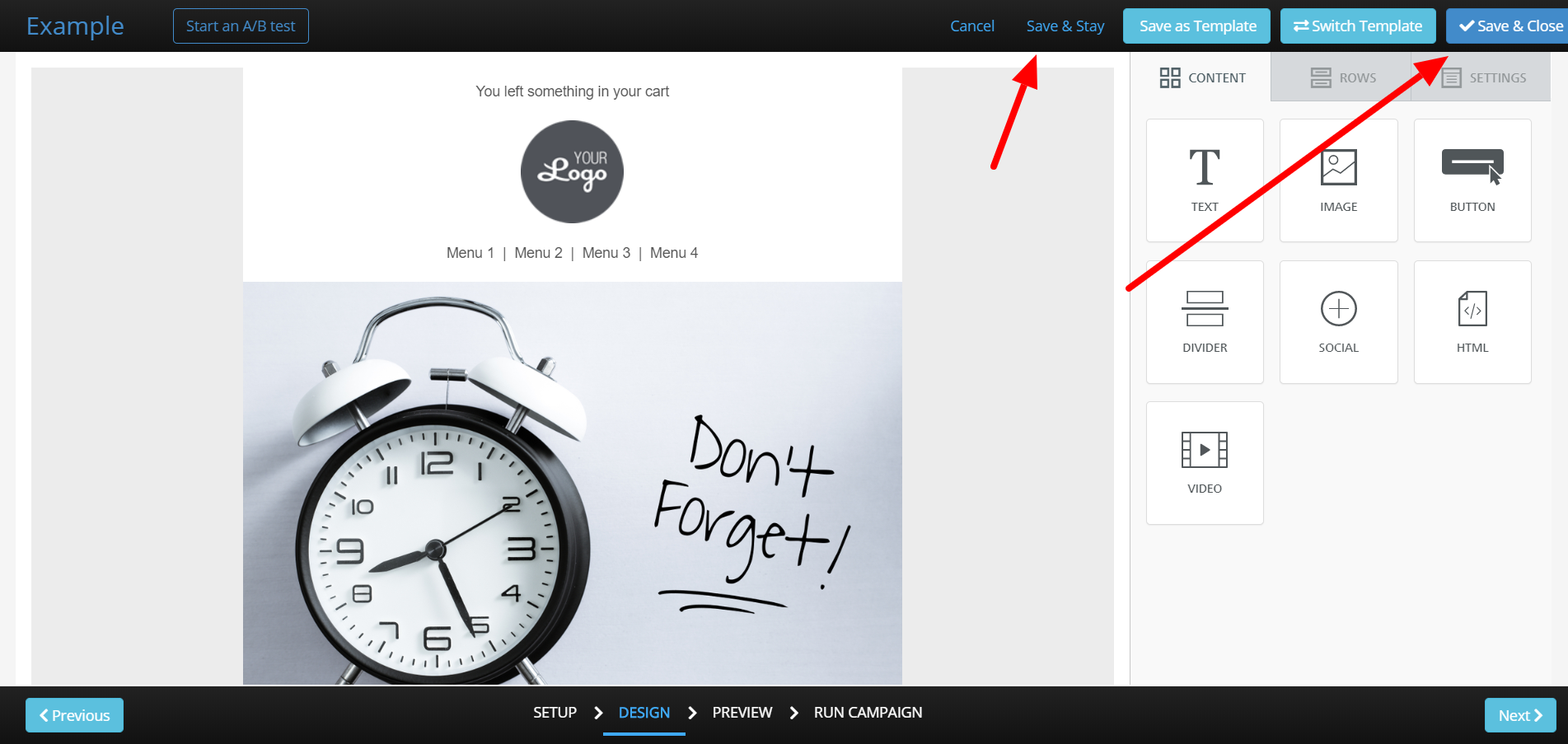 Once you've done this, the work you've done on the campaign will be saved.
**Please note, click the Refresh button or clicking F5 before saving will result in your unsaved data to be wiped out.