Yes, Remarkety does offer a popup signup form which you can set up through your dashboard. Implementing the popup is a great way to grow your contact list and convert more visitors into shoppers. 
Video - How to create a popup sign-up form (6 minutes)
To build and run a popup registration form, follow the steps below: 
1. Find Popup sign up form listed under Contacts in your navigation menu.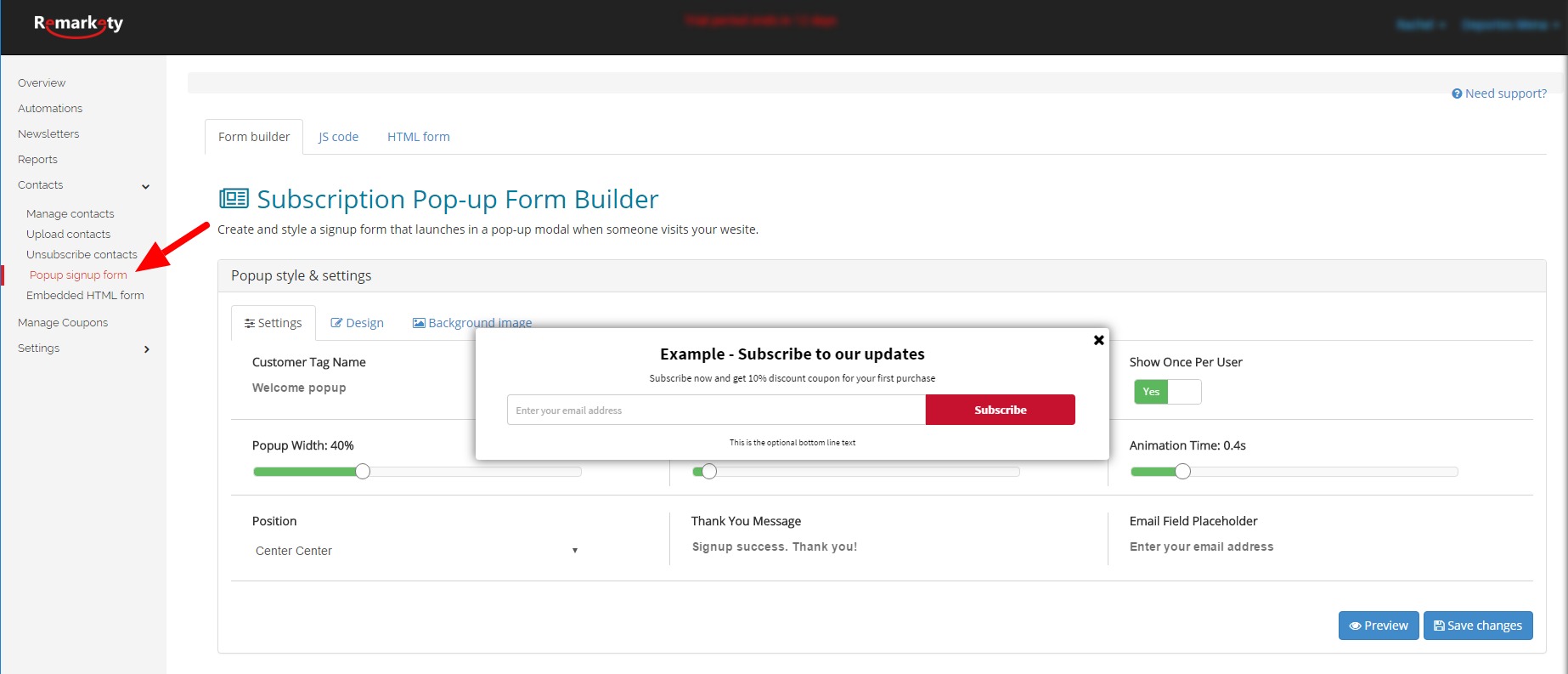 2. You will then be directed to the popup Form Builder where you can customize popup settings, design, and background image.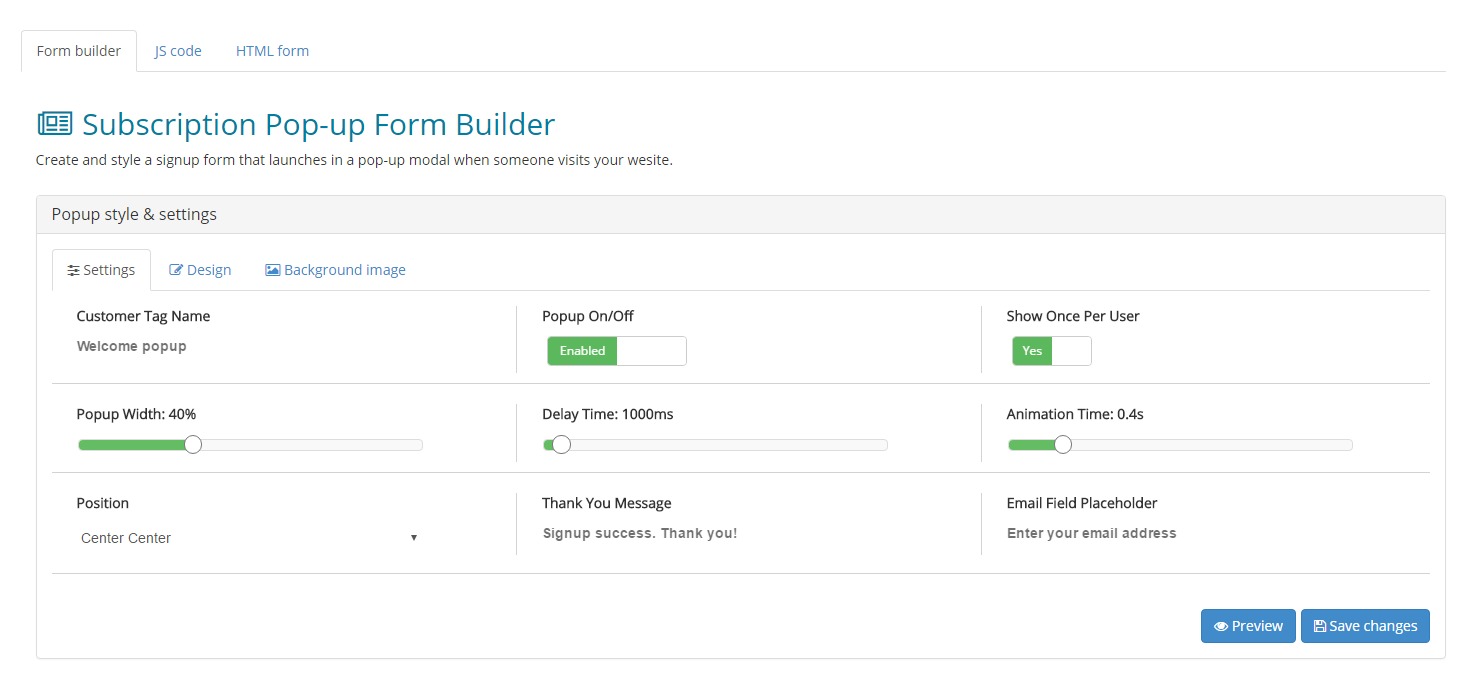 3. Last, you will need to copy, paste, and add the Remarkety popup JS code to your website. The code should be added to the HTML of each page where you would like the popup to appear. 
Note: The code must be added just before the end </body> tag.

If the popup form is enabled but doesn't appear to be working see here for troubleshooting steps: The popup sign up form I created in Remarkety does not appear to be working.
Tip: It never hurts to add a small coupon incentive to the popup form to encourage new visitors to register :)
Good luck!
Remarkety team