Remarkety's template gallery is a great tool that allows you to manage and save all your personally created templates and the templates Remarkety have available.
While working on Remarkety's template editor, you can save campaigns as templates, and access the library of saved templates (ones you created and/or the one Remarkety created). These templates will be available to use for any campaign of your choosing. 
Please find instructions on how to best manage the template gallery: 
To save a campaign as template:
1. Click on the Save as template icon once inside the campaign's design stage. 

2. Once clicked on the Save as Template, put down the name of the template and tag it appropriately in the category of your choosing.
***You can also override an existing saved template by selecting the "Override existing template" radio button and selecting the template to modify.
3. Press save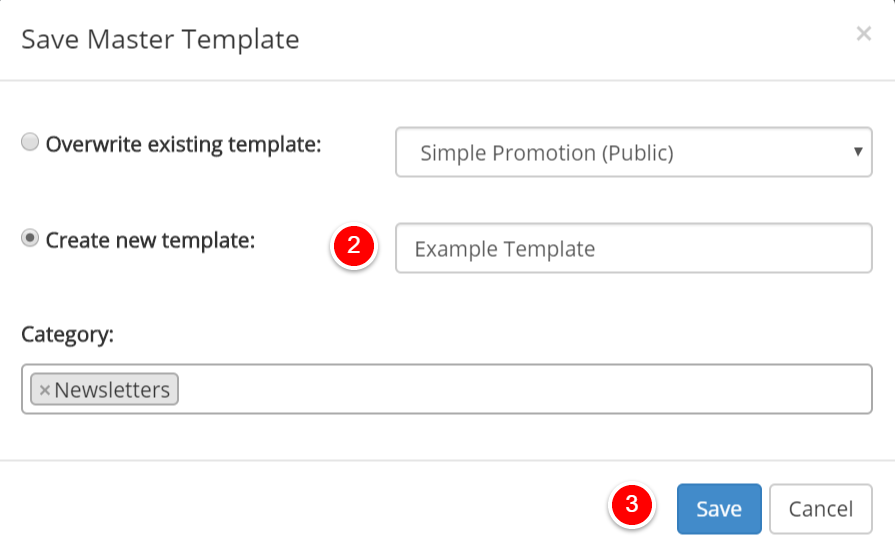 To access your personal template gallery:
1. Inside the campaign editor (Design stage), Select Change template. 

2. In the template window, click on the "Gallery" drop down menu and select PRIVATE. 
Private gallery will only show you the templates you created.
Public gallery will only show you the templates Remarkety created.
All will show both. 
3. Select the template you wish to use. In our use case, we selected the newly created PRIVATE template titled, Example Template to use in the campaign. 
4. Once you selected the template you want to use, click Switch.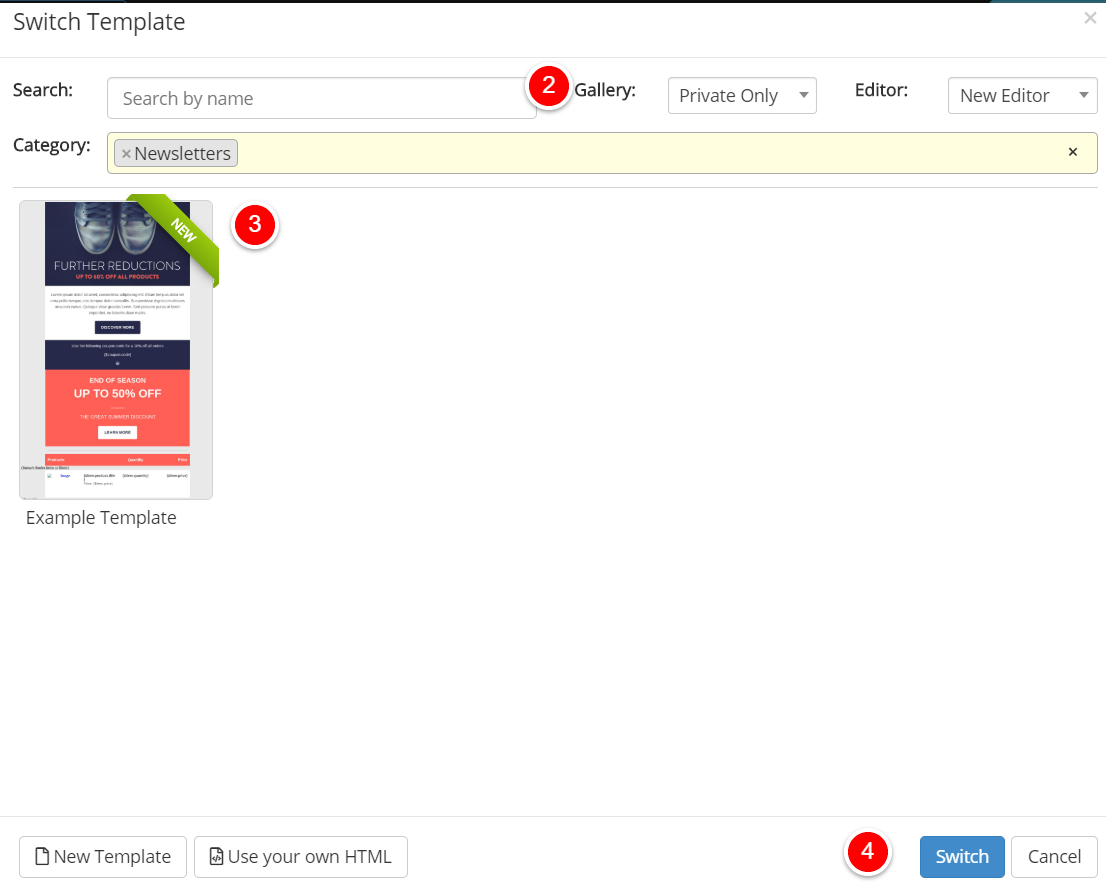 ​ 
The same template can be applied to all you campaigns. 
To learn more about the features Remarkety's template editor offers, contact support@remarkety.com