Yahoo is ending support for all paid and free Commerce Central apps effective November 11, 2021. However, it will still be possible to use Remarkety. We will just need you to make a couple small changes.
1. Billing
If you are being billed through Yahoo, we will need to switch the billing over to Remarkety. You will have to cancel your billing subscription with Yahoo and sign up with Remarkety billing.
You can sign up for Remarkety billing via the dashboard by selecting "Plans and Billing" from the user drop down in the top right corner.
2. Set up webhooks
We will need to confirm if you are using Real-Time Links to pass data to us.
If you are unsure if Real-Time Links is set up yet with Remarkety, you can look by doing the following:

a. Sign in to your My Services page.
b. Click the Store link.
c. Go to Real-Time Links
d. Go to Real-Time Link Settings.
e. Look for a link with "webhooks.remarkety.com". If it is not present, follow the steps here.
3. Add your Product Feed to Remarkety
You will need to obtain the Product Feed URL from your Yahoo store. We recommend using a Google Product Feed. If you do not have a Google Product Feed, you can how learn to create one here.
Once you have obtained the Product Feed URL, you need to add in the Dashboard under Settings > Product Feed.
Make sure to select "Save Feed URL".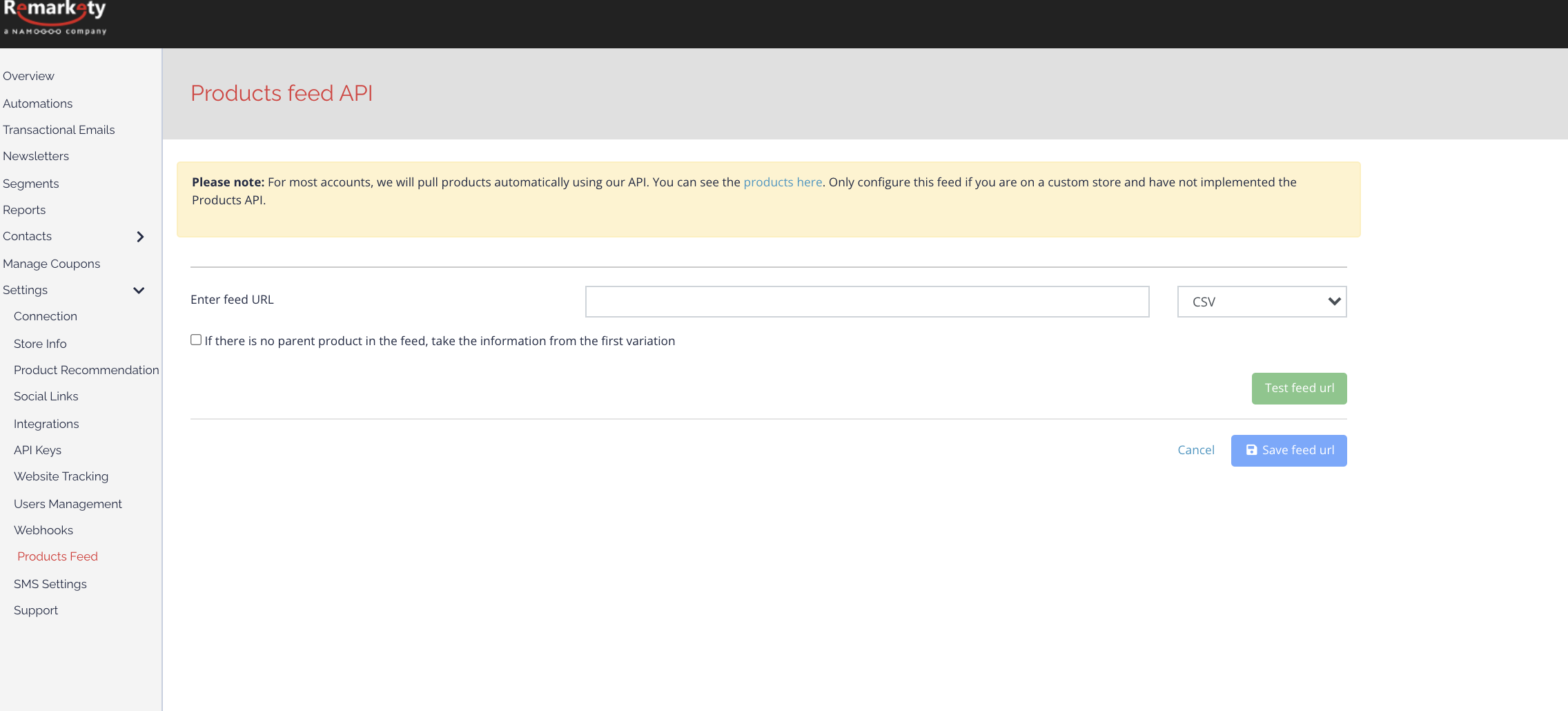 If there are any issues adding the Product Feed URL, please contact Remarkety Support (support@remarkety.com).
And that's it! Please note that moving forward, you can access the Remarkety Dashboard from this link: https://yahoo.remarkety.com/auth/login