There are a few troubleshooting steps you can take to figure out why your popup sign up form may not be appearing on your store's website. 
1. Make sure your popup sign up form is set to Enabled.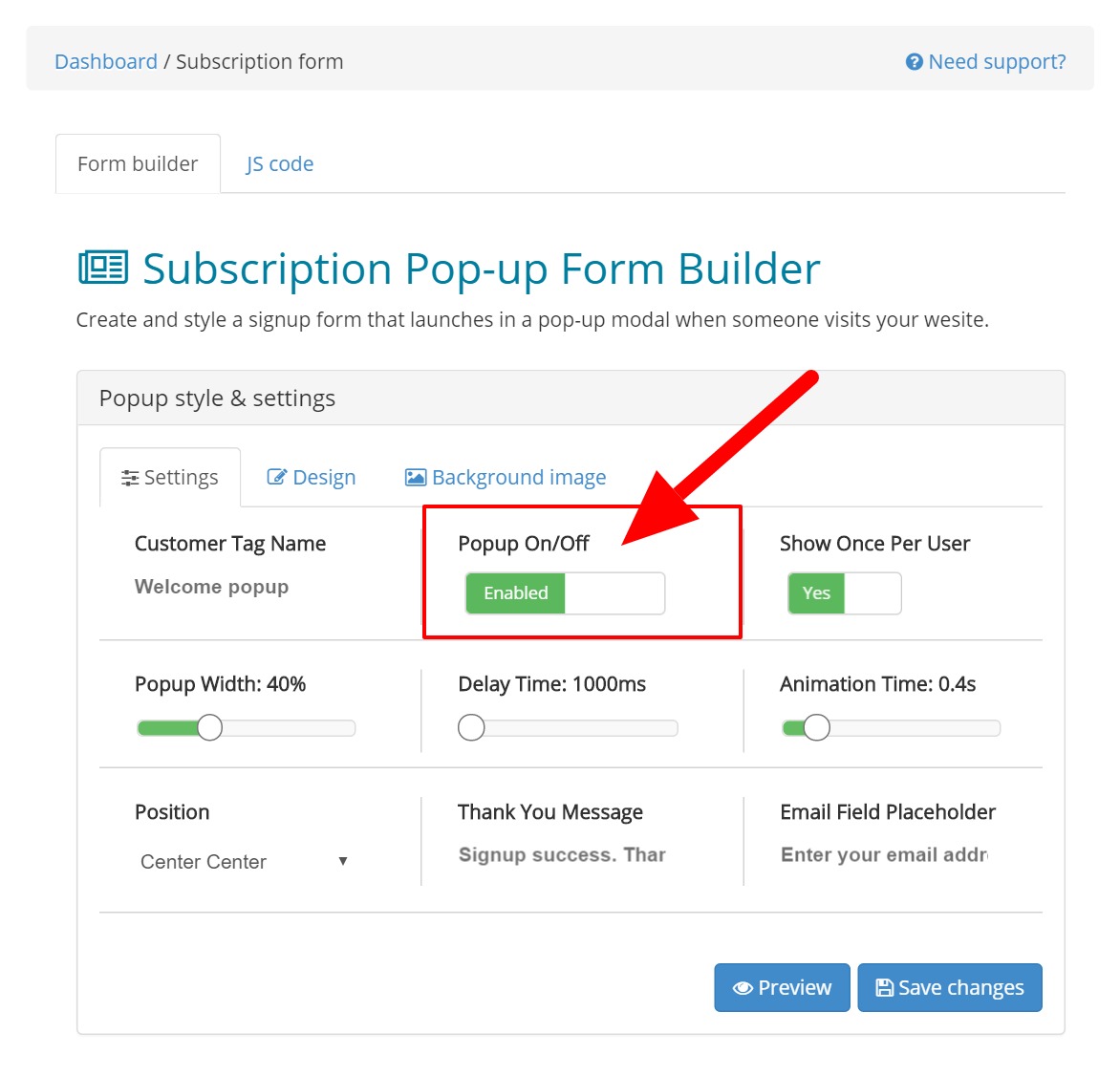 2.Check if your popup form is set to Yes under Show Once Per User.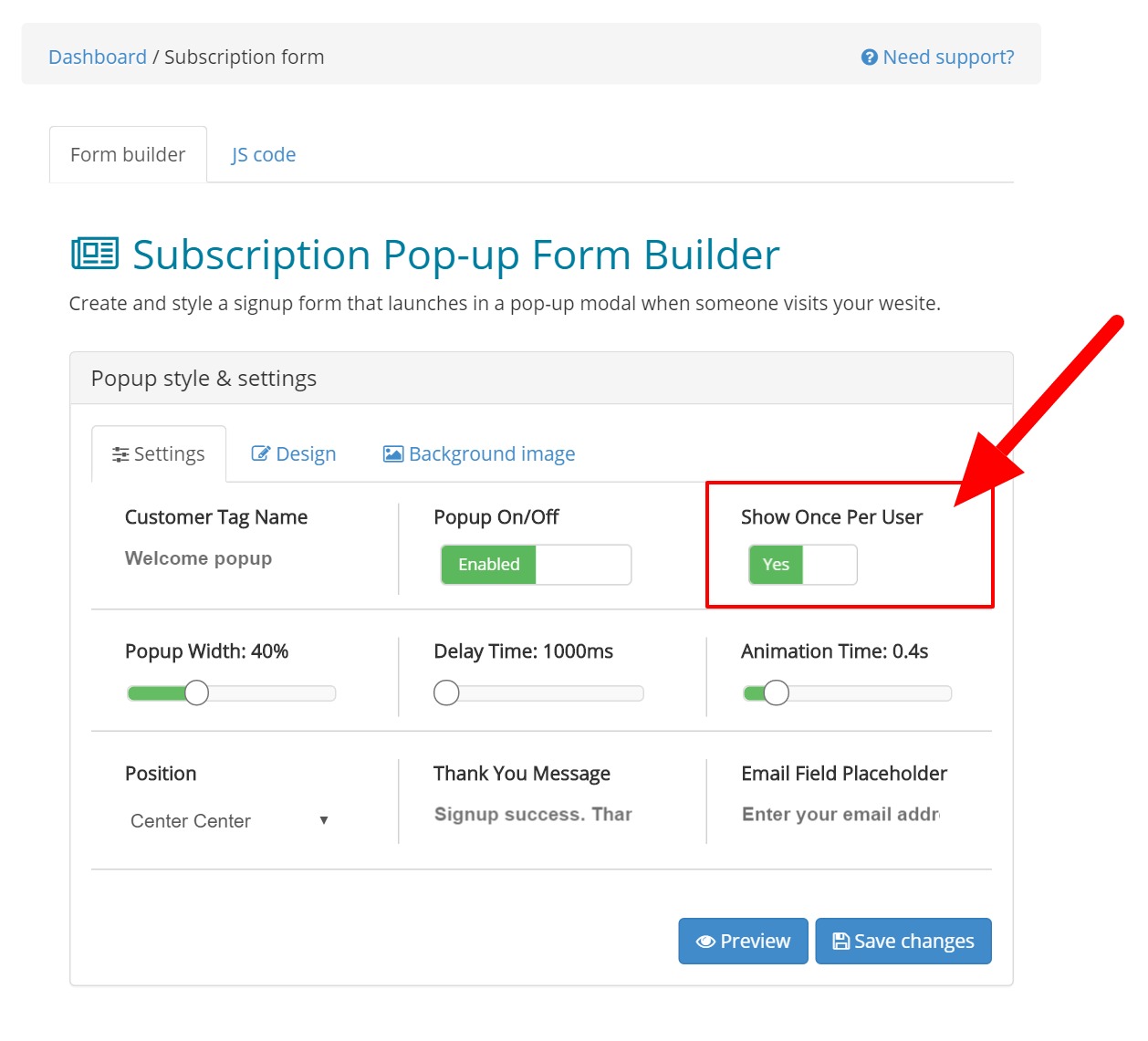 Show Once Per User causes your popup to appear only once per user as opposed to each time they visit your site; it may not appear if you've already ran a check on your popup. If this is the case, you can open a private browsing window such as a Google Chrome Ingonito window and your popup should appear
3. Make sure the JS code is inserted into your site's HTML and in the correct location.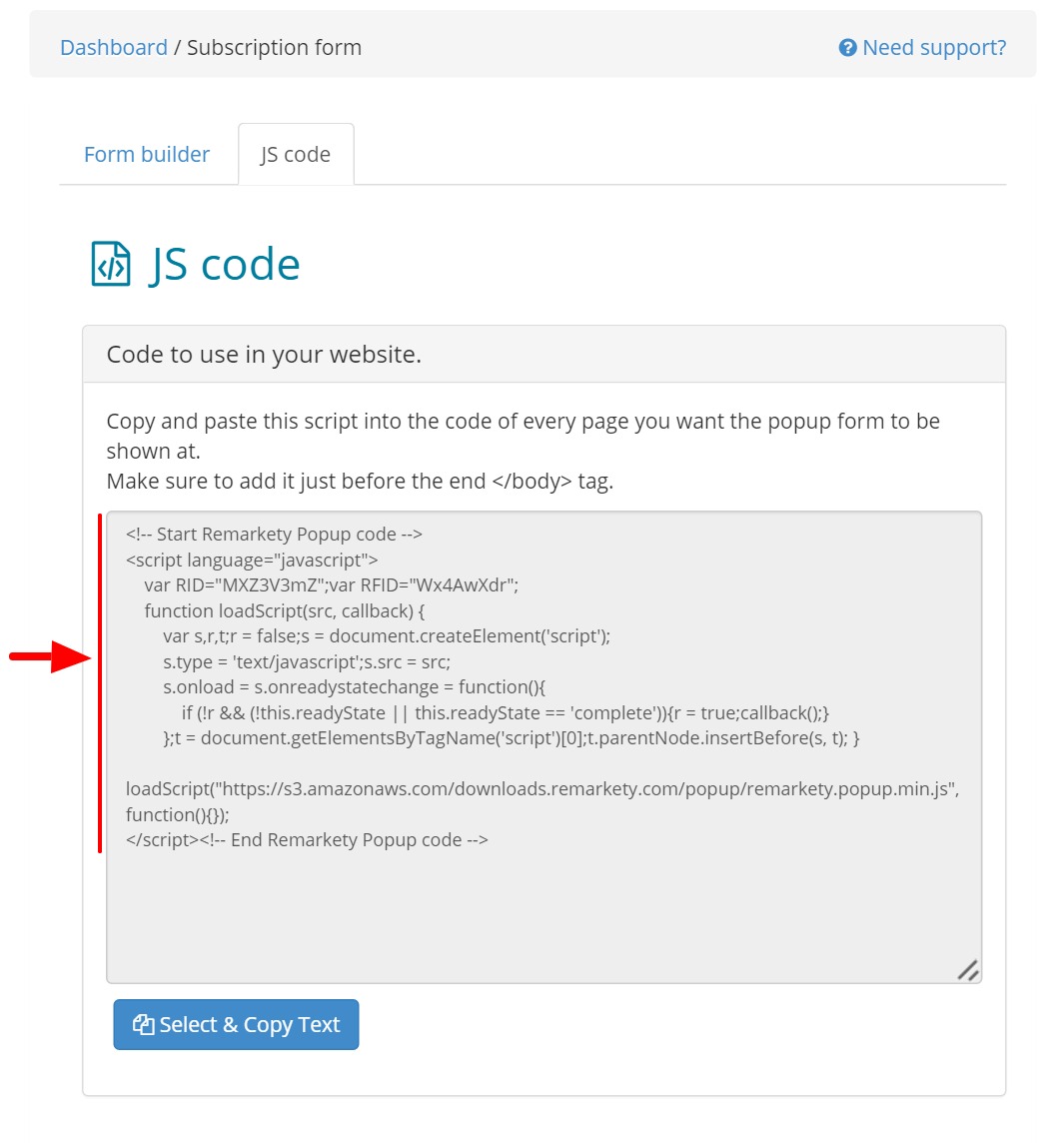 To check whether you've inserted the code correctly, you will go to the page of your store's site where you expect to see the popup form to appear. Once on this page you will:
Right-click and select view page source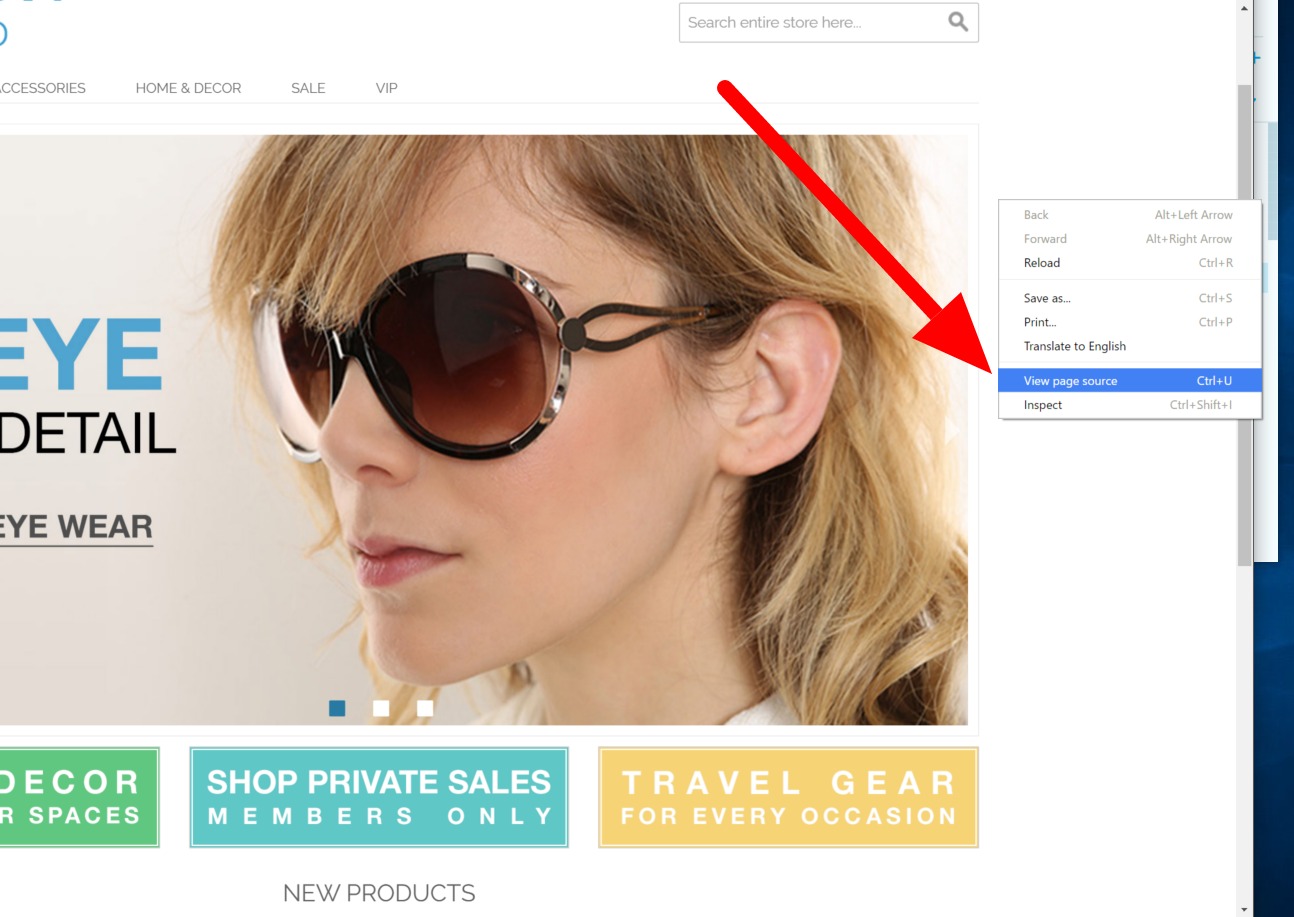 Make sure the Remarkety popup script is there and inserted just before the </body> tag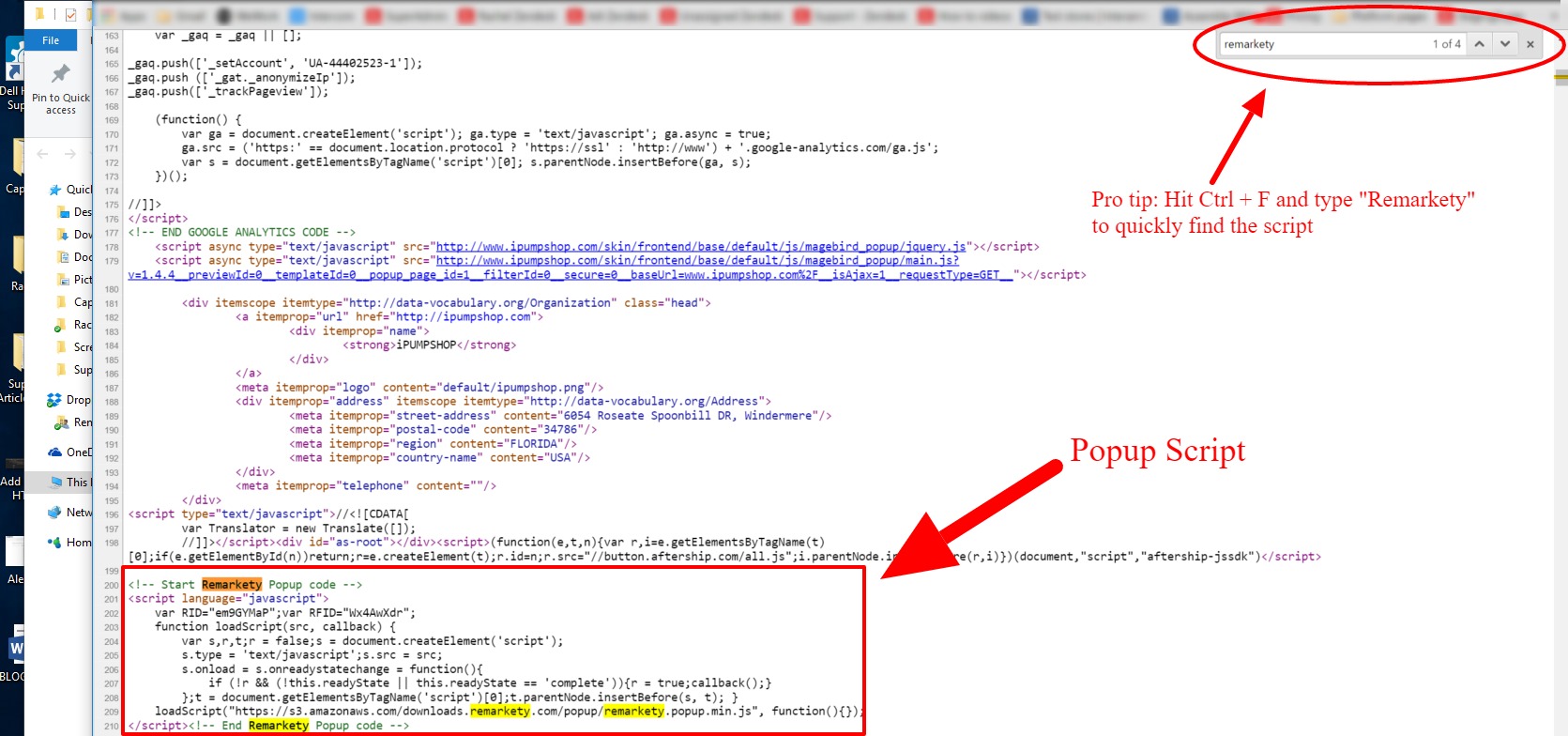 If this is the case, check to make sure the full script was pasted into the code.
Hopefully you've identified why your popup sign up form may not be working by step 3. If not, please email our support team at support@remarkety.com. 
Thank you!