In order for the Browse Abandonment campaign to work, you will need to make sure that web tracking is installed and activated in your Magento store.
1. Make sure that you have a supporting plugin - webtracking is supported from the plugin version 1.4.0.0 and above. You can check the plugin version by navigating to: Remarkety -> Remarkety Installation in your Magento admin, and upgrade the plugin through Magento Connect if necessary.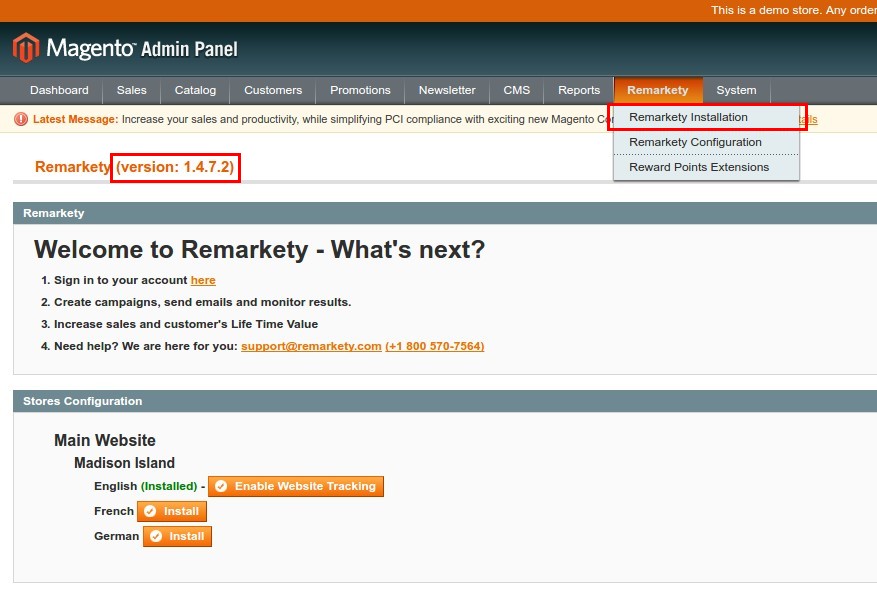 2. Webtracking can be activated on connected ("installed") views. If you see the "Enable Website Tracking" button, click on it in order to enable tracking:

You should be seeing this:

3. Check the "Website Tracking Code" within Remarkety (on this page). If you see the success message, that's great! (You may need to browse at least one single product page first to so Remarkety will receive a browse product event).

* Some troubleshooting:
If product page events are still not being received by Remarkety, go back to the Magento admin, Remarkety -> Remarkety Configuration and check the "Bypass page cache" checkbox, then Save. To learn more about website tracking and cache extensions click here.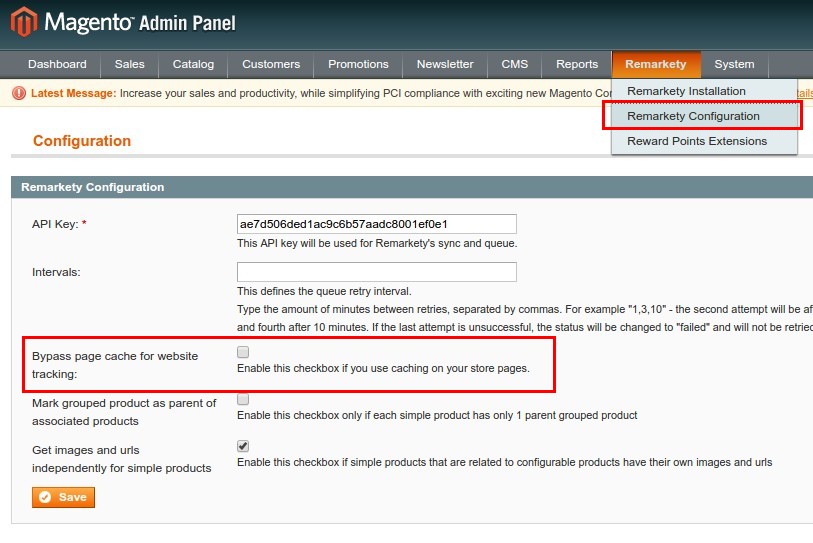 You can now return to Remarkety and check again if its working - if you still have issues, please contact our support team.
If you'd like to see this process live, check out this how-to video below: