Remarkety's WooCommerce plugin now supports automatically installing web tracking code for the browse abandonment feature. This will automatically embed a JavaScript snippet on your website which will send browsing details to Remarkety regarding what products people are looking at. The information is used to tailor product recommendations and trigger "Browse Abandonment" campaigns.
Setting this up is as easy as installing or updating Remarkety's WordPress plugin:
1. Make sure the plugin is updated to version 1.1.15 or above.
2. Get your Store ID from Remarkety's Settings -> API Keys :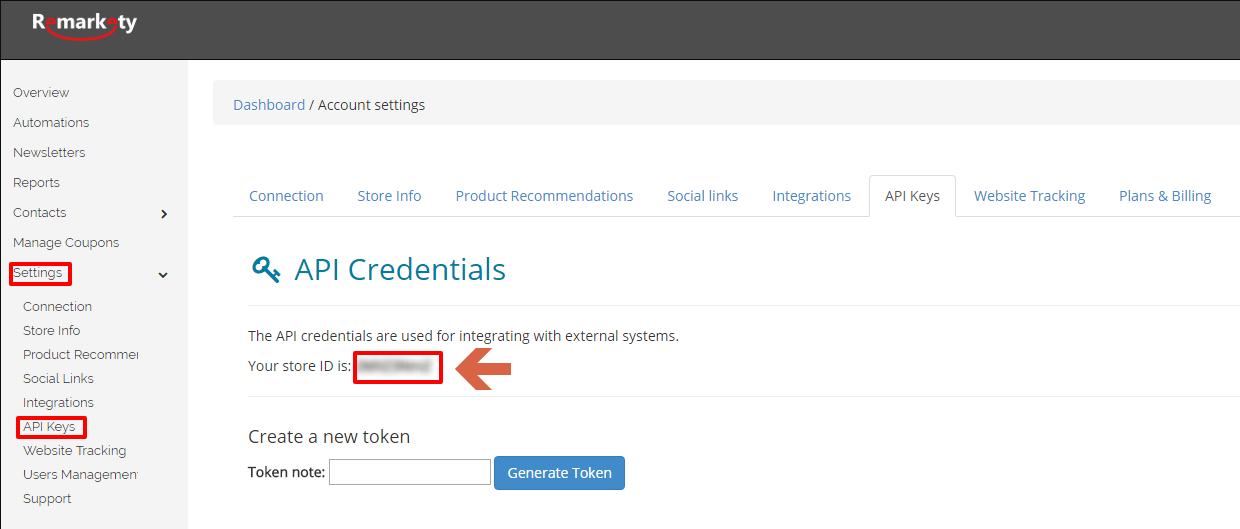 3. In WordPress, go to the plugin settings for Remarkety and paste the store ID into the "Website tracking id" field, and save: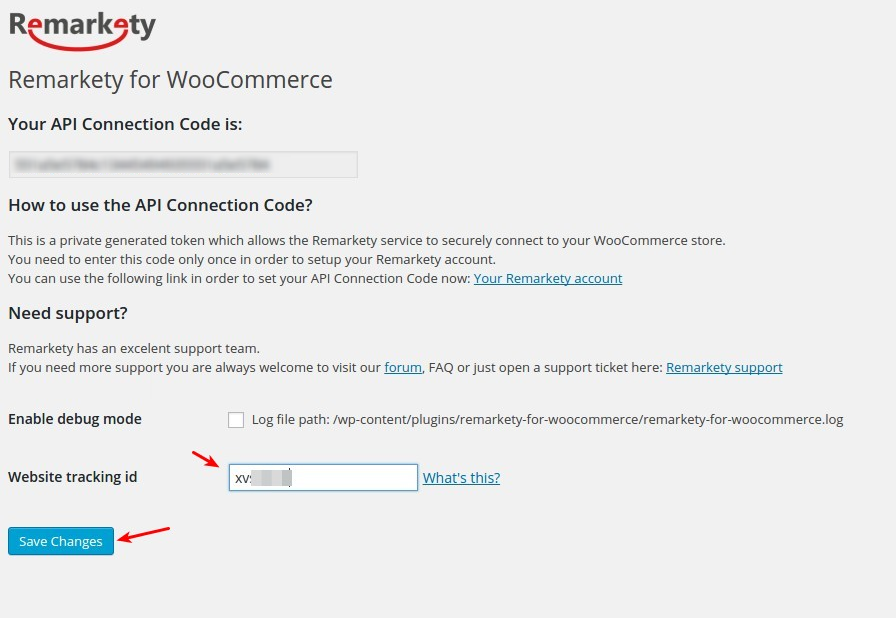 4. Go back to Remarkety -> Account Settings -> Website Tracking tab and make sure that everything is set!