We've made it as easy as possible to migrate your campaigns to our the template editor.
Migrating your Automations
There is no option to convert an existing "old editor" template to be editable in the new editor. Creating a new template is easy and simple. However, while working on your new template and testing it you'd still like your automation to keep running with the previous template.
In order to work on your new template with the current template still being used, we recommend using the A/B testing feature. This has several advantages over simply creating a new campaign:
1. Your campaign will retain all of its stats
2. You can test if the new template has improved the campaign's performance.
In the automation you wish to convert, create a new A/B test. In the B variation, select Switch Template -> "Switch to the New Editor", and start with one of our pre-designed templates. Your A variation will continue using your existing template (older editor), and the B variation will be used to design the new email.
In your "Run Campaign" settings, you can now choose to "Run variation A only", which means that your existing template will still be used by the campaign, while you are working on designing your new template.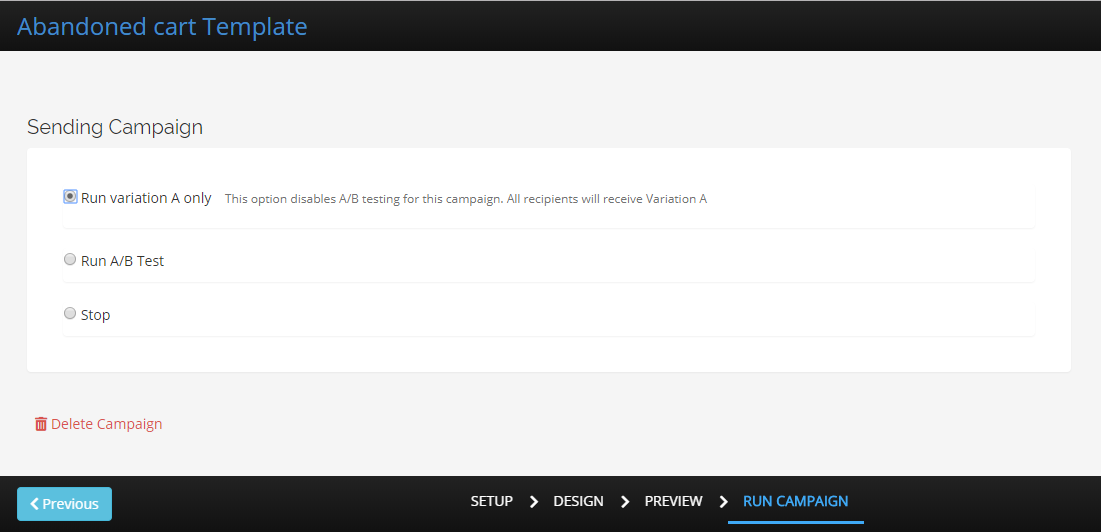 When you are ready to start using the new template, go back and either choose to "Run A/B Test" to check if your new template is performing better, or simply delete the older template's variation and stay only with your new template.