Remarkety's Product Row Builder is a user-friendly way to create a 3-product fixed recommendations row. Each product you select will display the most up-to-date product image, url, price, sale price (if any), and full product title.
Create a Product Row:
To create a fixed product recommendations row in Remarkety, follow these instructions:
1. Open a campaign and proceed to the design stage of the campaign creation.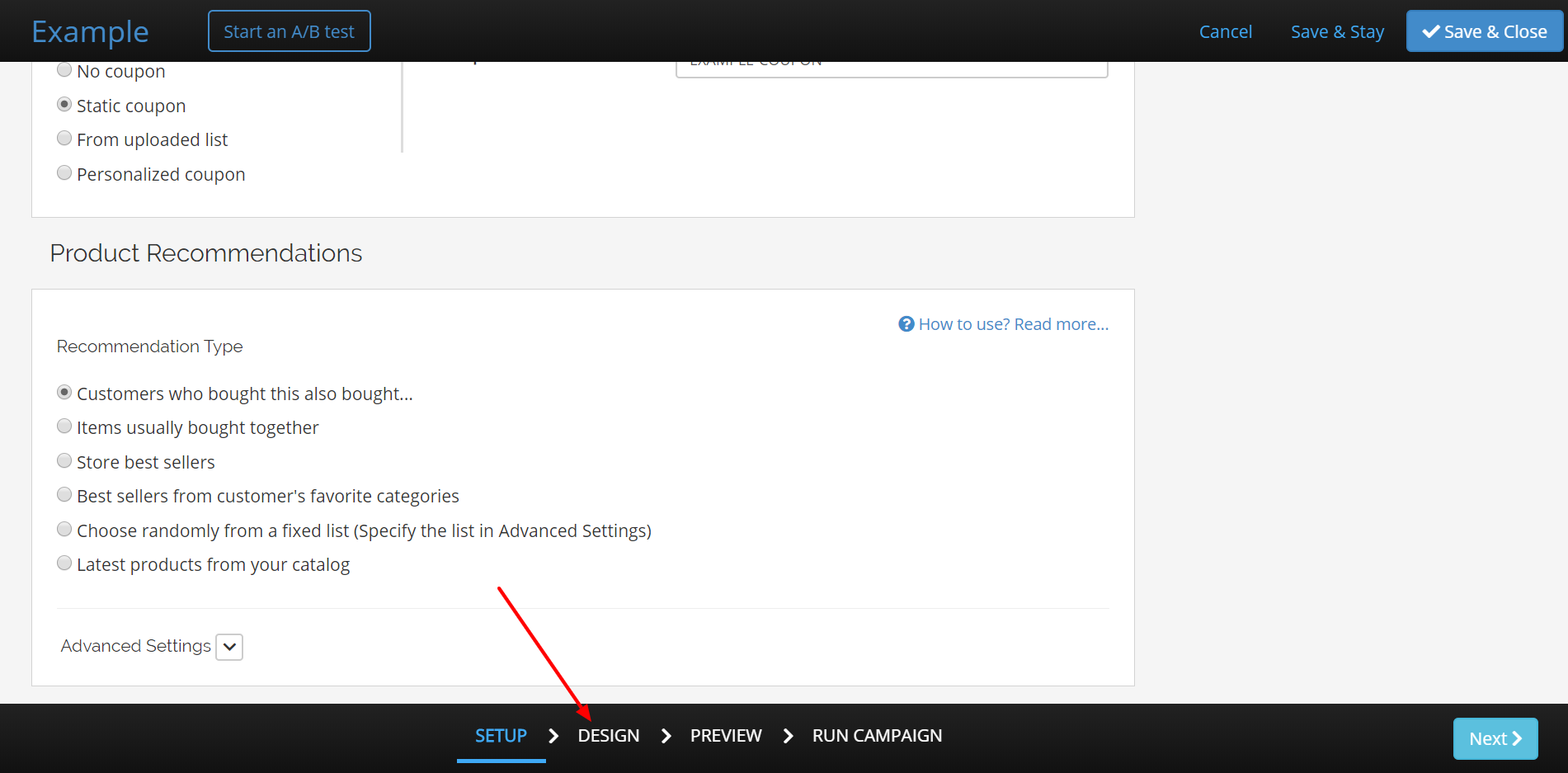 2. While in the design stage, you will find a menu on the right side of the page.

3. In the side-menu, select the ROWS tab, then select the Product Row Builder from the drop-down menu.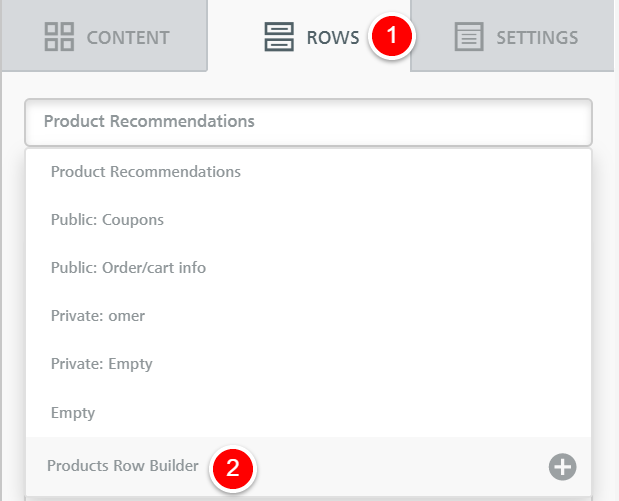 4. while in the Product Row Builder page, search and select up to 3 products to display. Once you have selected the products of your choice, click the Create Row button.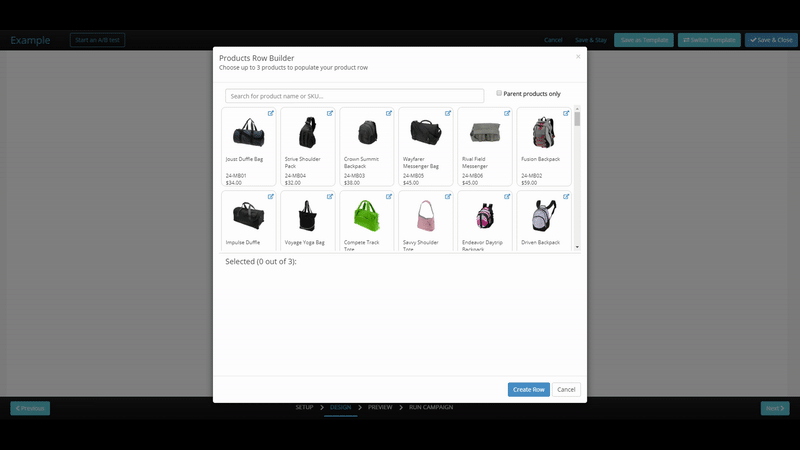 5. Once completed, the row you just created will be available for you to use in the email template under the ROWS tab and the drop-down menu. The new menu-item will be titled "Selected Products".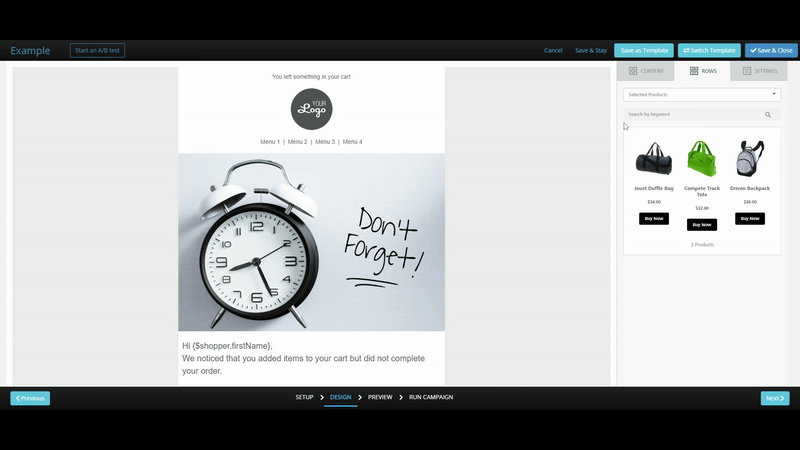 That's it!
To learn how to design the appearance of the Product row, click here.
A different way to create a fixed product recommendations is through the recommendation type setup. You can learn more about it here.