The total store sales on you dashboard overview page should reflect the total sales for completed orders.

Statuses for completed orders are defined in your store settings. If the total store sales do not appear accurate, we recommend checking to see whether the currently selected order statuses match those included in the store sales displayed in your admin. See below for where you will find this.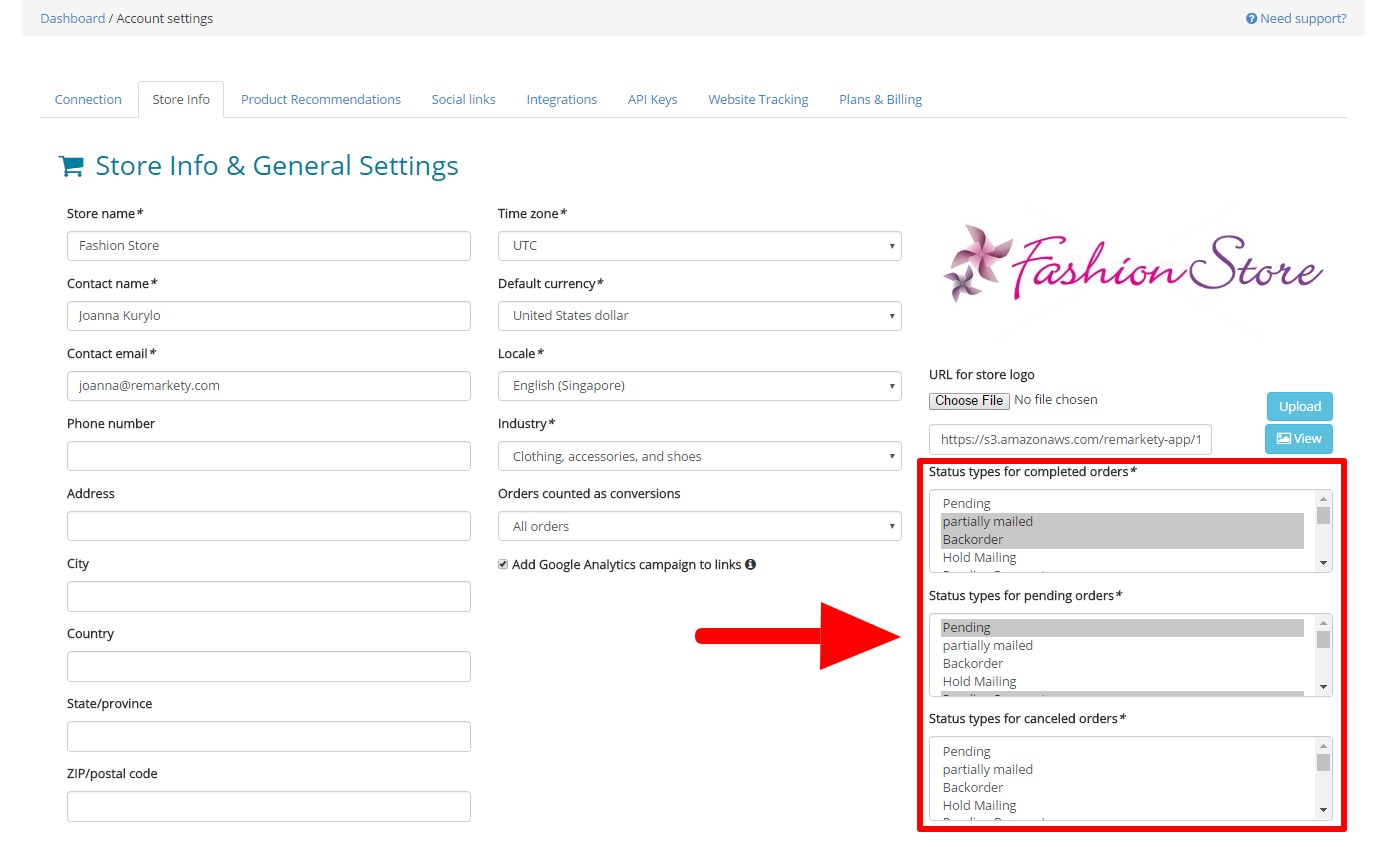 If you've checked the store statuses and are still seeing the issue, please contact us at support@remarkety.com. 
Thank you! 
Rachel 
Remarkety team