A subscription pop-up is a great tool to collect leads and grow your mailing list. Remarkety now offers a popup form builder to help you design a popup easily and embed it into your Shopify store.
First design your popup by going to Contacts -> Popup signup form

Once you are done editing the popup go to the last tab called "JS code" and copy the popup code. This code will be pasted into your Shopify.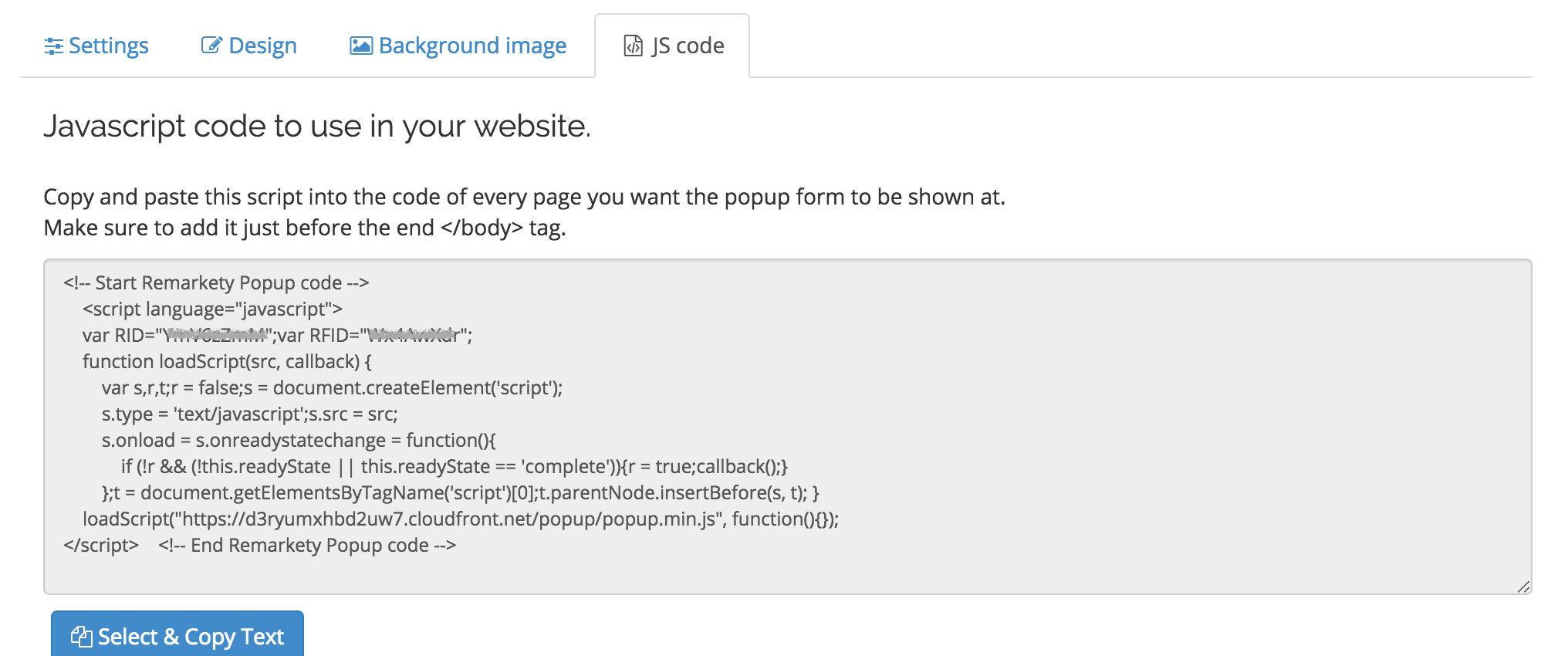 To paste into your store go to your Shopify admin.
1. On Shopify go to Online store -> Themes
2. Click on the Action button and choose Edit code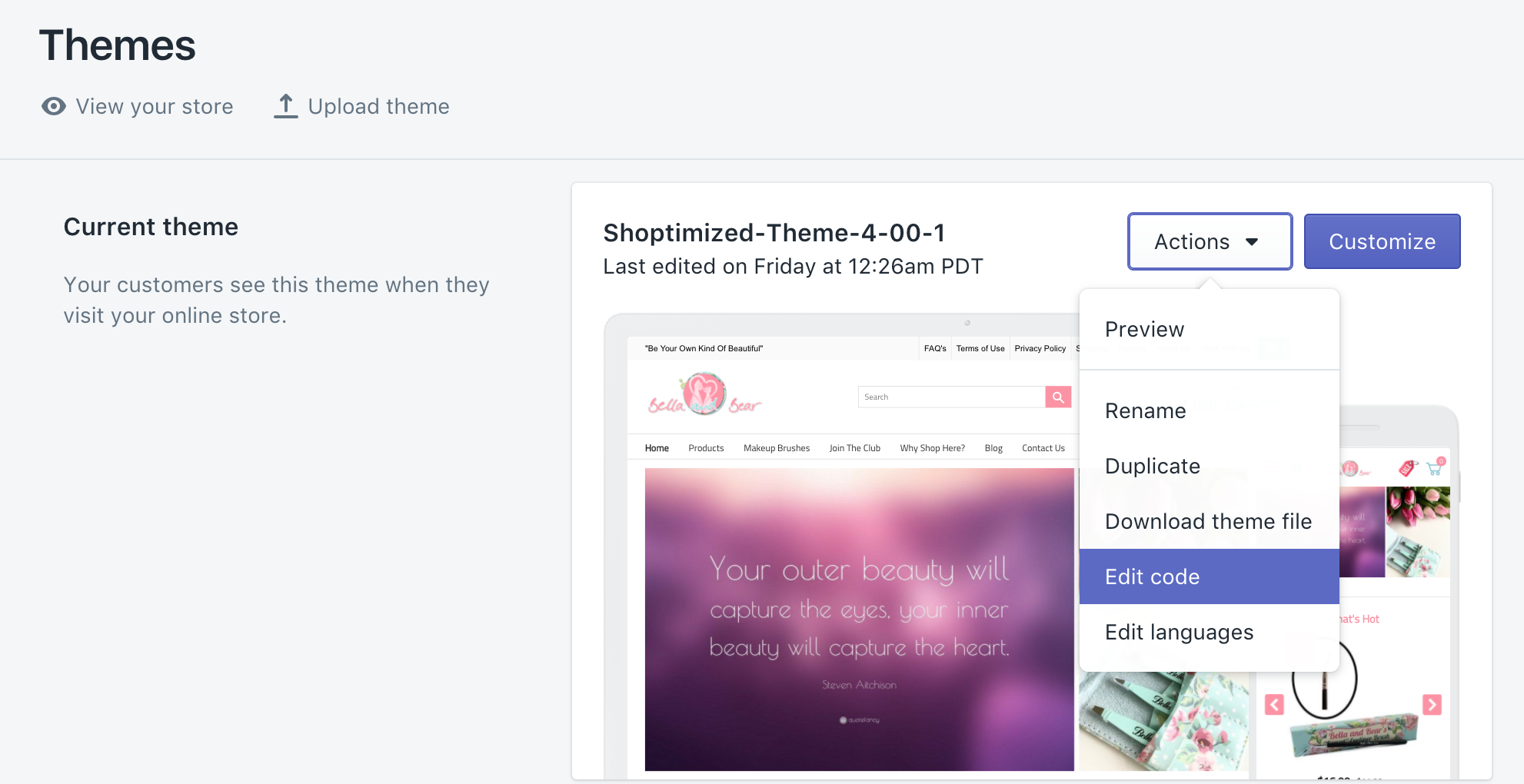 3. In the next screen choose the theme.liquid file from the left menu. It should be the first one.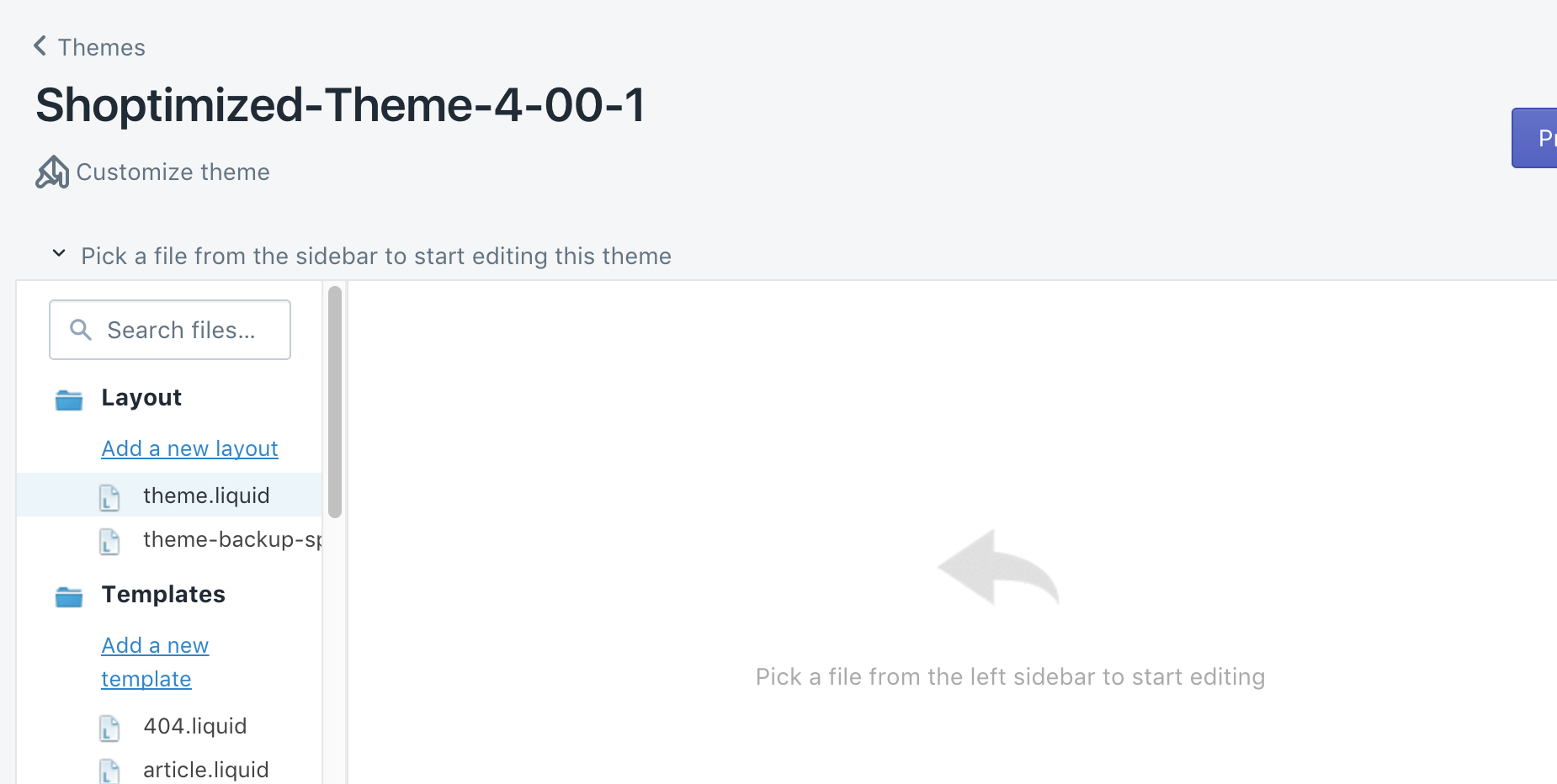 4. In the theme.liquid code scroll all the way down and paste Remarkety's popup code right before the </body> tag.
5. Once your layout file looks like the example below, you can go ahead and save it.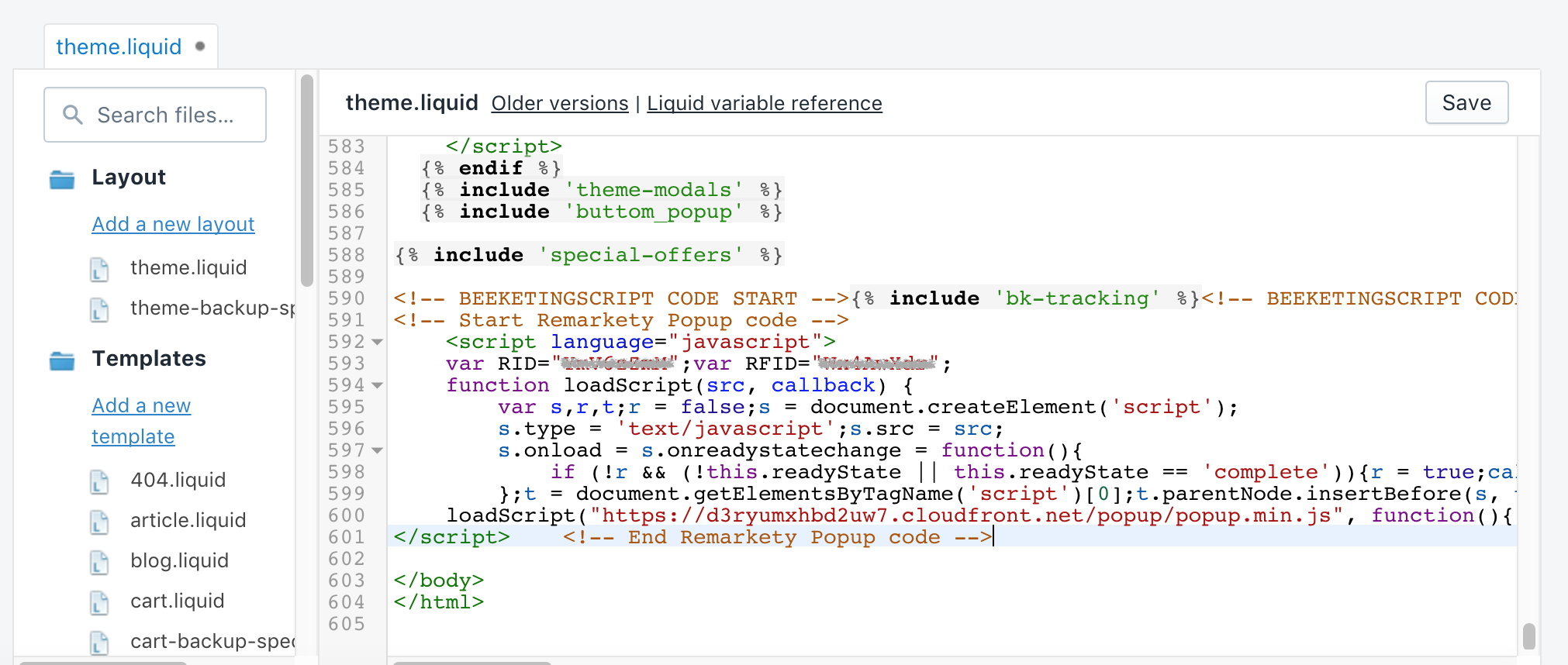 You're all set! The popup is now live on your store and you will see new contacts being added to your contact list with a "welcome popup tag".