Is it possible to add a second login or user for our Remarkety account?
Yes, this is possible and can be easily accomplished through the Remarkety app. The Users Management allows you to add a user to access your Remarkety account.

To do so, go to Settings ->User management in your Remarkety dashboard.

Inside the Users management page, plug in the email address of the contact you wish added, and click on the "send invitation" button.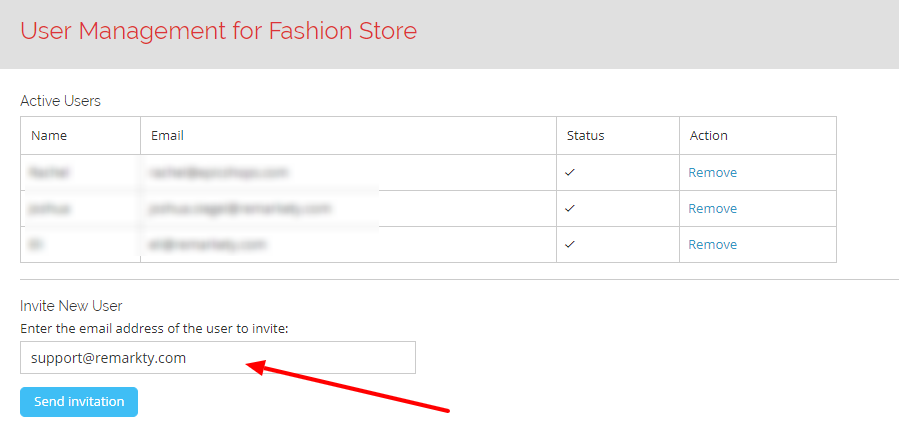 If something unexpected occurred and the invitation was not sent correctly, please send his or her information to support@remarkety.com in the format below:
Subject: Add user to Store Name
First Name
Last Name
Email address
We will be sure to add the user to your account as soon as possible.