Using the Remarkety campaign editor, you are able to resend emails to an audience that did not open the preceding email.
The following use case example will explain how to resend an email to the contacts what did not open the first email.
Step 1: Duplicate original campaign.
In your Remarkety account click on the hamburger-line icon inside the campaign tile and select "Duplicate".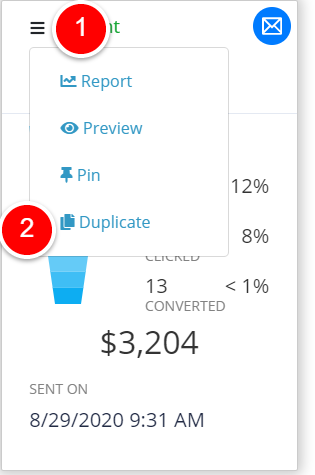 Step 2: The duplicated campaign's setup.
Inside the duplicated campaign's setup, add the filter:
"Email engagement (specific campaigns)".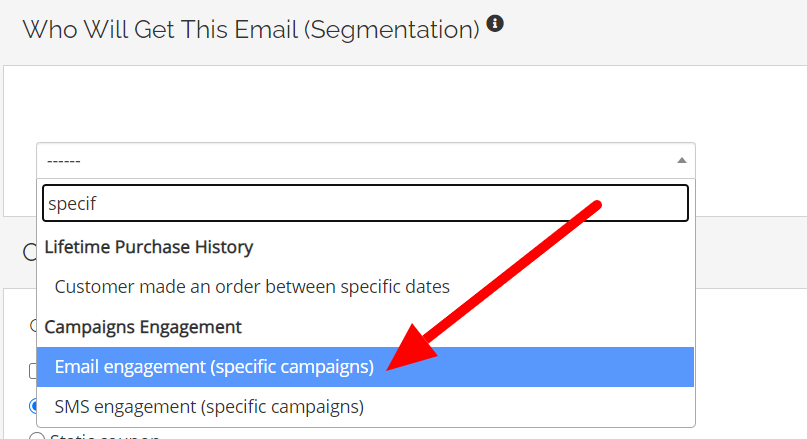 Once selected, modify the filter to be:
Customer has not opened any of the following campaigns: SELECTED CAMPAIGN.
For example:
Once the filter is added successfully, you will notice that the email recipient counter will change based on the new filter. The campaign will now target the audience that did not opened the original email.