After users confirm registration to your mailing list, they will be directed to a "Thank you for signing up" landing page.
You can edit the settings and design of the landing page via the Embedded HTML form page in two simple steps:
1. Click the Manage contacts icon on the top right of your Remarkety dashboard and select Embedded HTML form.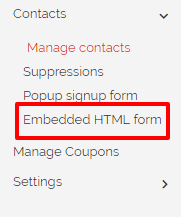 2. Go to the Thank you Page tab to customize color, content, and other formatting.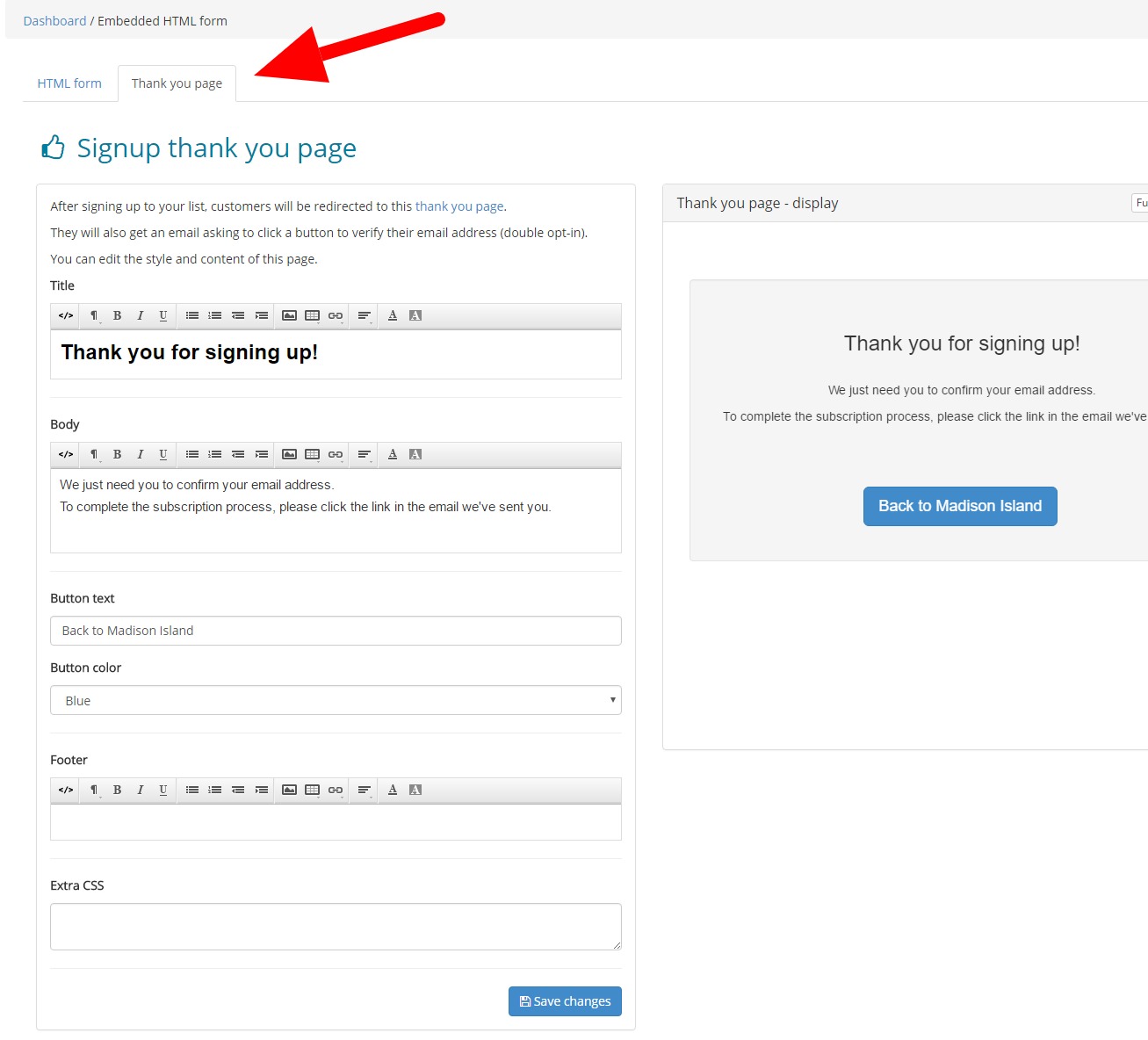 For additional questions about Remarekty's registration pages/system emails, contact support@remarkety.com