Store Settings
Whether you are newly setting up your store's integration with Remarkety or refreshing after previous use, knowing and selecting your store's advanced settings is useful.
This information is important for Remarkety to report your store's data in a manner that is consistent with your expectations, based off of your selections.
To find these settings, in Remarkety's dashboard select "Settings" and then "Store Info."
The settings highlighted below are discussed in this article: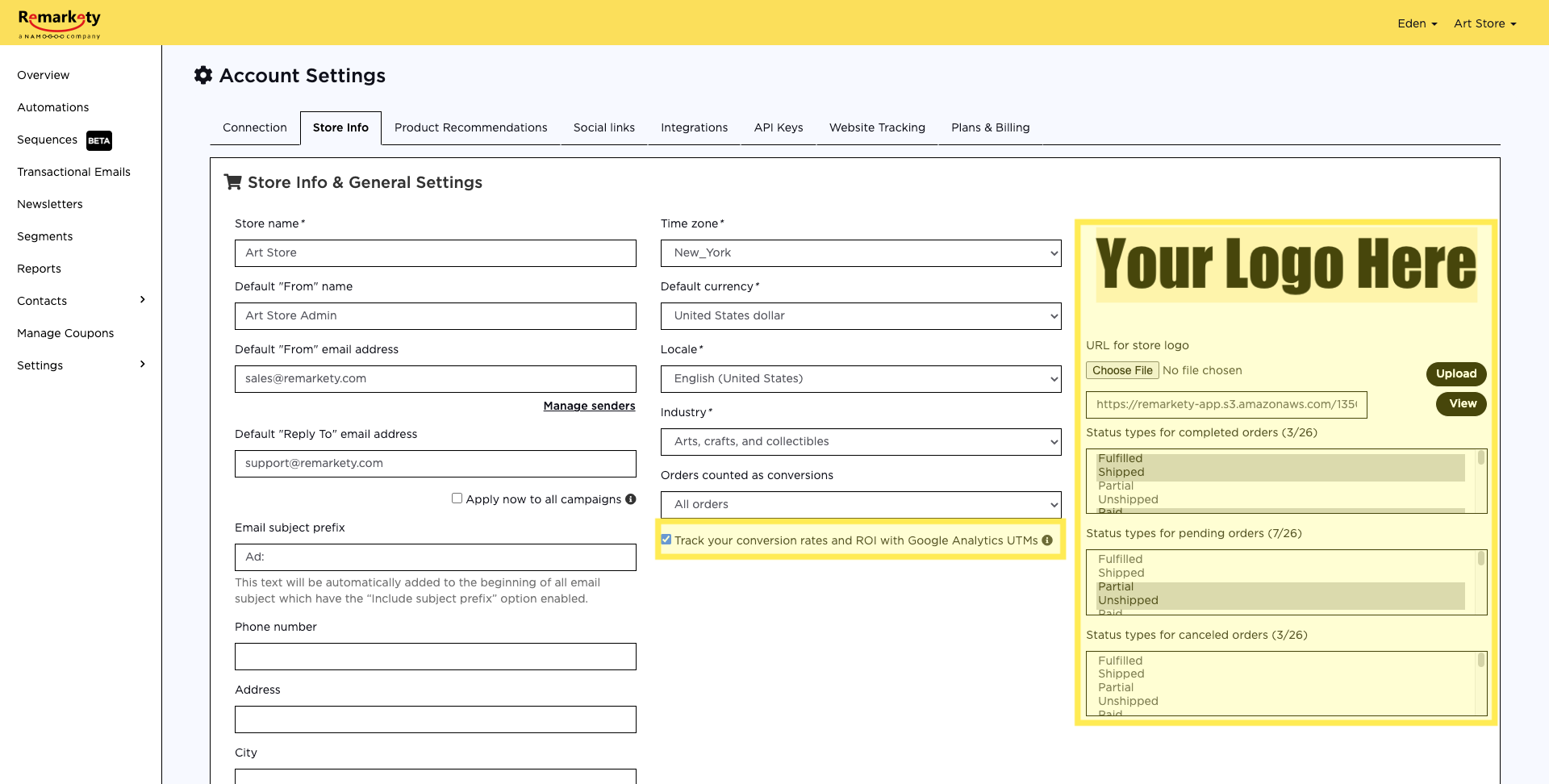 Google Analytics Integration
Choose if you want Remarkety to automatically add/remove our UTM from the emails' links. Do this by un/checking "Add Google Analytics campaign to links."
You can read more about our integration with Google Analytics here.
URL for store logo
Upload your store's logo here to be used in your email campaigns and system emails.
Select "Choose File

" to import the logo image.

Click "

View

" to see how it looks.

Choose "

Upload

" to confirm your logo choice.
Orders counted as conversions
Remarkety by default counts all orders as conversions, regardless of order status. If you only want to see completed orders counted as conversions, you can change this setting by choosing the other option in the drop down menu.
You can read more about how Remarkety tracks conversions here.
Order Statuses
In this section you can choose was constitutes a certain status for different orders:
Status types for completed orders

Status types for pending orders

Status types for cancelled orders